Lights, Camera, Action. Finally, after a little over a year watching the Apex Center here in Marlborough come to life, I was looking forward to experiencing what this 43-acre giant had to offer.
Growing up, my mother would take the family to Friendly's for ice cream.  My favorite ice cream treat from Friendly's was the 'Jim Dandy' sundae. So, it's without question that I was pretty excited to see Friendly's opening right down the street from my office. It was one of the first places within the Apex Center that I experienced. The results of that visit (drum roll please) . . . was just like I remembered as a kid, except way busier. It was a Wednesday, early evening, and there was still a wait time of about 30 minutes before being seated. I know, long time to wait, especially at a "Fast" food restaurant like Friendly's. Once we sat down to enjoy our food, however, I completely forgot all about that long wait time.
The good news is, there are a variety of additional restaurants for you to choose. Fast Food, such as Chick-fil-A, Wendy's (which preceded the Apex and became adopted into the complex), Qdoba, to a touch of modern American Cuisine at 110 Grill, or a nice Italian restaurant, Evviva Cuccina.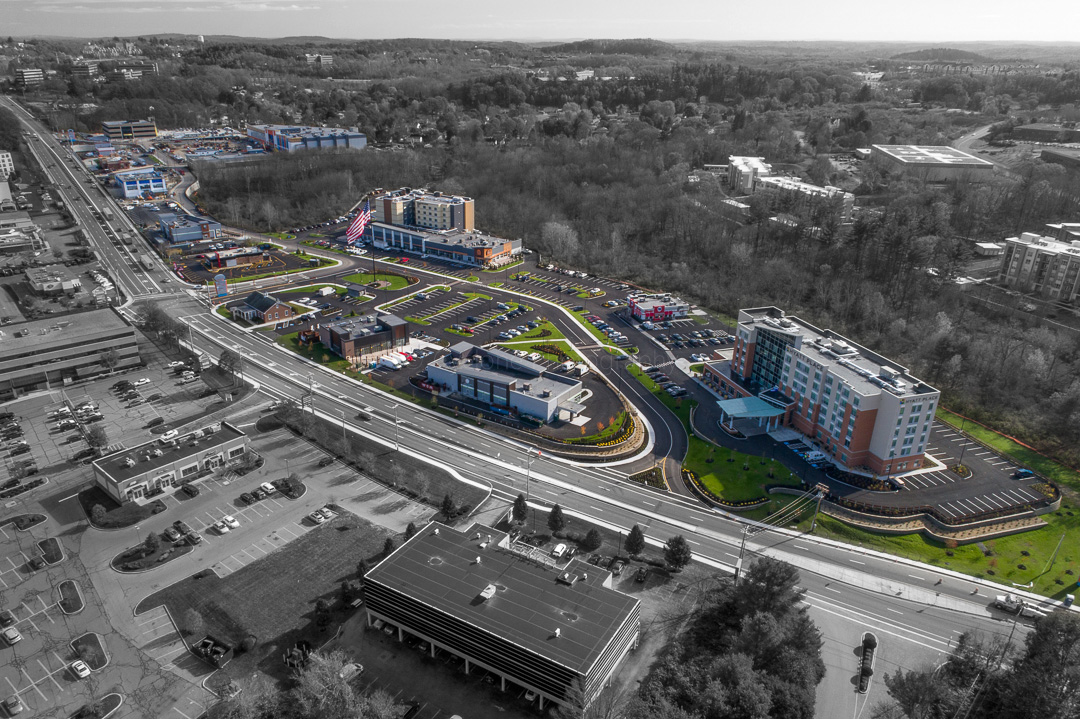 It's clear that the highlight is the Apex Entertainment Center. It's 80,000 square feet of pure excitement. There is something to do for everyone. Bumper Cars, Go Karts, 20 feet Rope Course, Arcade, Candlepin and 10 Pin Bowling, Laser Tag, and a very cool state-of-the-art Golf & Sports Simulator.
If that's not enough for you, there's the Altitude Trampoline Park, Title Boxing Club, Planet Fitness, which moved from the RK Center across to street, and more.
From being a haven to big employers like Boston Scientific, GE Healthcare Life Sciences, Raytheon, and Quest Diagnostics, to now the home of The Apex Center, it's without question that our beautiful city of Marlborough has become a well-rounded vibrant city and has earned its stamp on the map.
images by cyclone photography