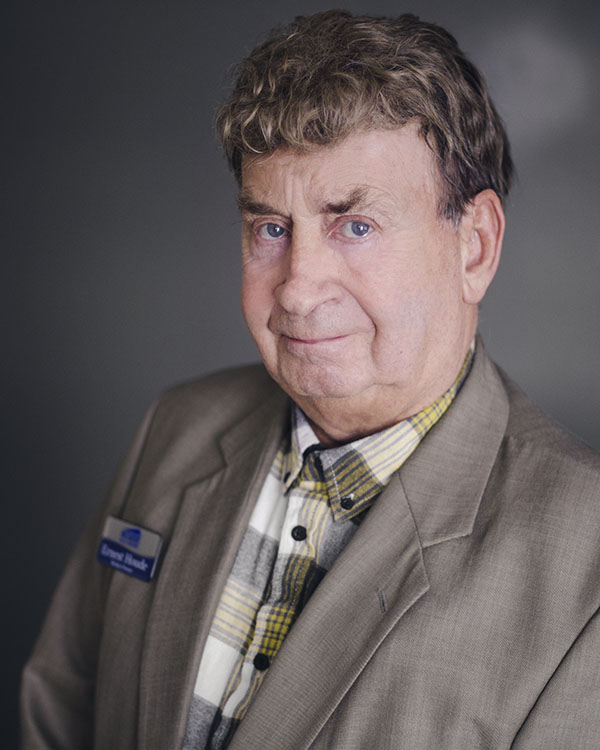 Ernie Houde, a lifelong resident of Marlborough and the owner of Houde Real Estate, has been in the business for over 30 years now. I recently sat down with Ernie and asked him about his start in Real Estate, how the Real Estate market has changed in these past 30 years, why he started Houde Real Estate, and how he has involved himself in the community for over 30 years. We're happy to be celebrating these 30+ years in Real Estate and look forward to many more at Houde Real Estate
What did you do before Real Estate?
Before Real Estate, after I got out of the Marines, I did landscaping. My father had a small landscaping business. I started my own landscaping company that ended up employing 84 people. We had 32 trucks and worked in three states. We did everything from irrigation, maintenance, construction, and snow removal. Our clients included people like Roger Remy, White Evans. Companies like Digital, we installed irrigation at Roger Williams Park in Rhode Ashland, old Boston City Hall.
Why did you get into Real Estate?
When I was in my 20's, I bought my first house which was a three family. This led me to get my Real Estate license.  I started buying investment properties, and it just grew from there, I ended up managing about 150 apartments. I still had the landscape business going. Then I got my building license and built some new homes. But mostly I got into Real Estate because I enjoyed it, it's not always about the money in life. I enjoy going in and having the renovations done, and I enjoy helping people get their apartments.
How has Marlborough Real Estate changed over the past 30 years?

Are you saying I'm an antique? We started off with the MLS books that they would print weekly, and people would have to come in to see which houses were on the market. It was much more personal. People would come in, and you could offer them coffee, it was more like family. Now with the internet, it's not as personal. Nowadays people know more than the agents because there's so much information available.
I've had to adapt to this change, and I've had a lot of great help. Right now it's a seller's market. There are only six single family homes for sale in Marlborough. There is a lot of competition right now, but I'm working hard every day. There's only one place where luck comes before work, and that's the dictionary.
Marlborough was a shoe city, one of the biggest in the country. We had all of the shoe factory workers here, and the owners had the big houses. Then the industry changed, and now some of those old factories have been turned into condominiums. We had the Solomon Pond Mall open in the 90s, and now recently the Apex Center was built. The highways came in and provided a more natural way to get to Boston and New York. There's been tons of new development, and now Marlborough has developed into a big city.
Before starting Houde Real Estate, were you with other Real Estate companies?, and why did you decide to make the change to independent?

I was with Re/Max, then had a Weichert franchise. They're good companies, but there are many fees involved when working with a corporation. It makes a big difference in the services and benefits we can provide. It allows the flexibility for us to provide video, mega open houses, etc. We enable the agents to have more freedom. We're one of the only offices around that don't have desk fees & supply fees, we don't have that. We even pay for the E & O insurance. It allows the agents to succeed and do better. It also helps the clients too, that's the important thing. One of the things I learned from a manager when I was a rookie was: Never think about the commission, think about helping people, the money comes later. We teach our agents the same thing, to make sure to take care of the people and find the right home for them.
What ways have you involved yourself in the community?

I enjoy the Labor Day Parade in Marlborough, it was always a big thing growing up, and we started to participate for many years. A couple of years ago we had a Mummers band come up from Philadelphia. We had a clown making balloon animals for the kids. We enjoy having the movie night too. We rent out the West Boylston theatre for Client Appreciation night. Our clients and their families love it. In past Client Appreciation days, we've had hot air balloon rides, Elvis Presley impersonators, contests & prizes. We enjoy giving back to the community that we're part of. And hey, we might do something at the Apex Center in the future.
What Real Estate advice would you give those out there today looking?

To investigate the Real Estate Agent that they're working with. Interview them, ask them about their experience, ask them how they're competing in today's market.